25% Realtor Referral Fee for Connecting VPM With Owners In Need Of Property Management Services.
Do you have a property owner who is moving and is in need of a local, full service property management company with over 35 years of experience?
We know that you just don't have time for the nickel-dime business of managing your client's property ... So much work and not enough money! He/she has got to rent it because they probably can't afford to sell it yet. However, you want to be there when they are ready.
Provide VPM with an introduction to your owners and you are all done. We will then contact the owners and make all the arrangements for the rental and ongoing, full service management of their home.
Upon VPM's collection of the first full month's rent from the new tenant, under our full service property management plan, we will pay your brokerage a referral fee in the amount of 25% one month's rent.
Some Examples:
Monthly rent is $1,200.00; Referral fee is $300.00. Monthly rent is $1,800.00; Referral fee is $450.00.
Monthly rent is $2,500.00; Referral fee is $625.00. Monthly rent is $3,000.00; Referral fee is $750.00.
VPM GUARANTEES To Return The Referred Client Back To You When The Client Decides To Sell.
Even though VPM is a fully licensed Maryland Real Estate Brokerage, we do not sell houses. Never have, never will. Our sole purpose is the renting and rental management of residential properties.
When the property owners which you referred to VPM indicate that they are planning to sell the property, VPM will promptly notify you of this, so that you can step back in and make the arrangements for the sale listing through your brokerage.
Better Qualified Tenants.
Less Time on the Market.
Higher Comparable Rents.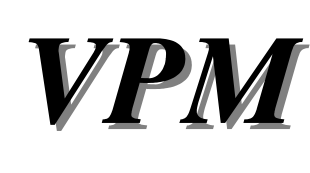 Vantage Property Management
Please let the property owners know that VPM will be contacting them, before submitting this form.
You (and the party you are referring) may want to learn more about our rental and full service management programs by visiting the following web pages:
www.vantageproperty.com/full_service_managemant.html
Please feel free to give us a call
if you have additional questions.
410.729.2770
VPM services the rental property management needs of properties located Anne Arundel County, Howard County and the nearby Prince Georges' Communities of Laurel and Bowie/Mitchellville.
This offer is not available for properties which are currently being offered for rent by way of another Real Estate Brokerage.
This offer is not available for properties which are currently tenant occupied.

Maryland Real Estate Broker License #16793